Opera Superstar Frederica Von Stade to Sing Street Requiem in Support of Homeless Choir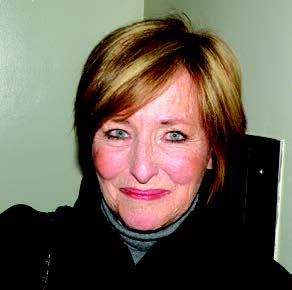 Famed mezzo-soprano Frederica von Stade will join with a mass chorus of singers and chamber orchestra in two California premiere performances of
Street Requiem
by Australian composers Dr. Kathleen McGuire, Andy Payne, and Dr. Jonathon Welch AM. Other vocal soloists include Blake Quin, Ilyas Iliya and Mark Jackson.
This week, it was also announced that Street Requiem has been selected as a semi-finalist in the professional choral composition division of The American Prize national non-profit competitions in the performing arts. (For more information, see http://theamericanprize.blogspot.com.au/2015/08/composer-semi-finalists-2015-choral.html)
McGuire, who is well known to Bay Area audiences having led the San Francisco Gay Men's Chorus and others from 2000 to 2013, will return from Melbourne, Australia, to conduct Street Requiem on Saturday, August 29, at 7:00pm at Old First Presbyterian Church at 1751 Sacramento Street, San Francisco, and on Sunday, August 30, at 2:00pm at the Congregational Church of San Mateo, 225 Tilton
Avenue in San Mateo.
The concert is a benefit for Singers of the Street (SOS), which McGuire founded in 2010. Now led by Ashley Moore and a project of Welcome, SOS is a choir of San Franciscans who have experienced, or are at risk of, homelessness. Its mission is to raise their voices for justice, healing and joy. SOS will open the concert and will also sing with the mass choir in Street Requiem.
"
Street Requiem
provides a musical opportunity for us to mourn not only the homeless who have passed away, but also our own frustration that there are still so many homeless individuals living in streets and shelters," said the Rev. Megan Rohrer, Executive Director of Welcome. "Beyond a one of a kind concert experience, audience members can also celebrate that the price of admission enables homeless individuals to heal and express themselves for years to come."
Composed in 2014, Street Requiem has already received international acclaim. Music critic Wayne Lee Gay (Dallas Magazine) said: "A remarkable, unique and beautiful work…an unfailingly engaging cantata. The religious texts were constantly questioned, but with an effect that produces transformation rather than blasphemy. The audience is never let off the hook: in the final movement, the chorus intones, as if to remind those who observe suffering are as much in need of divine intervention and guidance as those who suffer directly: 'Given them peace. Give us peace.'"
Street Requiem is a 40-minute multi-movement cantata scored for choirs, soloists, and chamber orchestras. It aims to bring a sense of peace, remembrance, and hope to communities struggling with homelessness, poverty, war, hate-crime and street violence. The work is neither secular nor religious, but is intended to be spiritual and includes English and African lyrics, as well as traditional Latin texts. While at times deeply moving, the work is optimistic and uplifting, and employs Gospel, Celtic, neo-Romantic, neo-Baroque, and contemporary compositional styles and instrumentation to reflect the multicultural and multi-faith traditions of modern city living.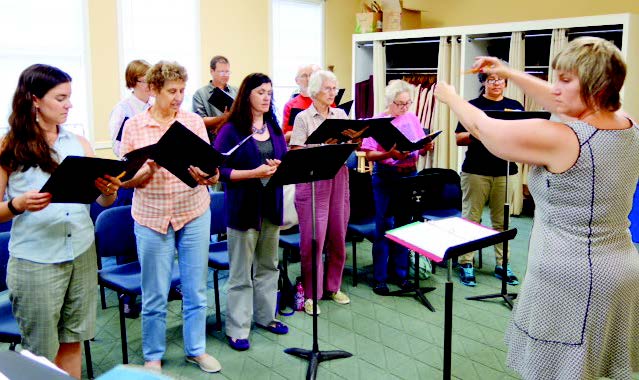 McGuire said, "Street Requiem provides an opportunity to mourn those we've lost—often 'nameless' on our streets—and to protest the tragic injustices we witness every day. These are global issues, but we can each make a difference, one by one. Ms. von Stade's generous participation is a testament to the importance of this project and the wider cause."
Ms. von Stade will be joined on stage by a mass choir including singers from The Choral Project (San Jose), the Chancel Choir of the Congregational Church of San Mateo, singers from CREDO (Dallas, Texas, who performed the U.S. premiere in January), and Singers of the Street (San Francisco). Accompaniment will be provided by members of the Community Women's Orchestra, and Carl Pantle will play piano.

Rehearsals led by Stephanie Lynne Smith, Grace Renaud, Daniel Hughes, Dana Sadava, Dr. Jonathan Palant and Carl Pantle are currently underway in San Francisco and San Mateo; singers wishing to participate should visit: trybooking.com/IEJK
Tickets for
Street Requiem
range from $15–$50 and are available online at http://streetrequiem.blogspot.com/p/tickets.html or by calling
(415) 731-1305
. All proceeds benefit Singers of the Street.